"I grew up surrounded by architecture and construction. I am the son of an old-school contractor who happened to love modern design. I spent my teenage summers working as a laborer at the construction company. Despite being so young, I earned union wages and enjoyed making money on my own. My parents also exposed me to the joy of travel and experiencing other cultures. I was lucky enough to visit many foreign countries and even had an opportunity to live in France for a summer.
From 1978 to 1982 I attended Jesuit High School and made many lasting friendships. My undergraduate college education took me to USC where I studied engineering and business. I loved everything about my college experience and managed to successfully combine social life and freedom with responsibility and grades. After graduating, I was determined to start my career and my focus was to be a developer.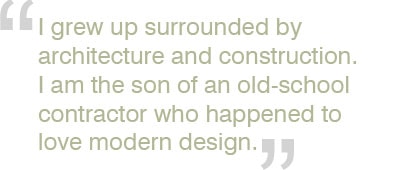 I received my early training in the fundamentals during a 4 year stint at Public Storage Inc. From 1986 to 1990, I traveled the country buying property and developing mini-storage facilities.Once the learning curve diminished at Public Storage, I decided to get my MBA and went back to USC in 1990. With two degrees and 4 years of practical field experience, I was ready for the next challenge. In 1991 I moved back home to work with my father buying and developing office buildings throughout Sacramento. This led to starting my own business in 1997 called Heller Pacific Inc, a real estate development company specializing in office, retail and mixed-use development.

In addition to my business pursuits, I am in constant pursuit of balance in life. I made the conscious decision to take on only a limited number of civic causes but to commit a great effort to each. I became a Big Brother in 1994 and enjoyed shaping a young man's life in positive ways. After that, I became an active weekly volunteer at the Shriner's Hospital for Children. This experience had a significant impact on me. I was really able to help those kids who, through no fault of their own, were dealt a tough set of cards in life. I continued the Shriner's service for 7 wonderful years. Concurrent with that, I was invited to join the Board of Directors for the Crocker Art Museum and for the past 8 years, have Chaired the Building Committee overseeing the design and construction of an $80,000,000 museum expansion. In addition, I am actively involved with the Downtown Task Force and Midtown Business Association as well as various other charitable organizations.
I have a lovely wife Evelyn and amazing twin daughters Maya and Marley who I adore. This is my greatest accomplishment!"