Michael J. Heller
"I grew up surrounded by architecture and construction. I am the son of an old-school contractor who happened to love modern design. I spent my teenage summers working as a laborer at the construction company. Despite being so young, I earned union wages and enjoyed making money on my own. My parents also exposed me to the joy of travel and experiencing other cultures. I was lucky enough to visit many foreign countries and even had an opportunity to live in France for a summer.
From 1978 to 1982 I attended Jesuit High School and made many lasting friendships.  My undergraduate college education took me to USC where I studied engineering and business from 1982-1986.  I loved everything about my college experience and managed to successfully combine social life and freedom with responsibility and grades.  After graduating, I was determined to start my career and my focus was to be a developer.
Matt Watson
Matt Watson serves Heller Pacific as Vice President/CFO and is responsible for all accounting and finance functions. With over 25 years' experience, Matt has been directly involved with the acquisition, finance, development, management, and disposition of over 1 billion dollars of land, residential, and commercial real estate. Prior to joining Heller Pacific, Matt worked for Kaufman Capital Corporation as CFO, investing in real estate assets throughout the United States. Matt holds a degree in Economics from the University of Southern California.
Kristin Leon
Kristin Leon serves Heller Pacific as Vice President of Operations. She is responsible for all property management, asset management and tenant improvements.  During her extensive tenure at Heller Pacific, Kristin has become a leading authority on mixed use properties in the urban core.  Additionally, she assists with Heller Pacific's development team to enhance building operation and future management costs.  Kristin holds a degree in English from the University of California, Davis.
Kaitlin Murchison
Kaitlin Murchison serves as Vice President of Construction & Development, leading the design and construction teams on Heller Pacific developments from conceptual design through construction completion. With almost a decade of experience with DPR Construction in the San Francisco Bay Area, Kaitlin has been involved in the construction of data centers, research laboratories, corporate office campuses and hospitals for a variety of clients across Northern California. Kaitlin holds a degree in Construction Management from Cal Poly, San Luis Obispo.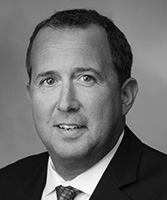 Deron Benvenuti
Deron Benvenuti serves as Director of Leasing for Heller Pacific and is responsible for lease negotiations and tenant improvements. Deron brings more than 25 years of experience in the development, leasing and project management of office, retail, industrial and multi-family properties throughout the Sacramento region. In addition, he assists on special projects and underwriting of new development opportunities. Deron holds a degree in English from the University of Colorado Boulder.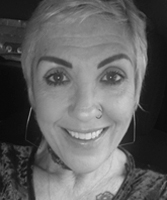 Kelly Dunn
Kelly Dunn serves Heller Pacific as Office Administrator and the Executive Assistant to Michael Heller. Kelly has over 25 years of extensive experience, specializing in office administration and executive support functions, human resources, and tenant relations. Additionally, Kelly has been with Heller Pacific since 2003, during that time she has acquired a wide range of skills and knowledge in commercial & residential property management.